"Braslav Lakes" National park" State environmental institution
211970, Belarus, Vitebsk region, Braslav district, Braslav, 1 Dachnaya str.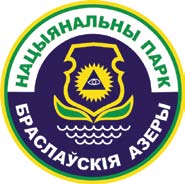 Hotel complex of the National Bark "Braslav Lakes" offers the guests four leisure bases, located in picturesque places on the banks of different lakes.
Leisure base "Drivyaty" is located on the bank of Drivyaty Lake not far from the town of Braslav. The base consists of four pavilions with comfortable rooms, parking lot, Russian bath and children's playground.
On the territory of the leisure base one can find a tourist recreational complex with a restaurant, bar, banquet hall and fitness center, sauna, swimming pool and Jacuzzi.
Leisure base "Slobodka" is situated at the foot of an esker range, near the lake of Potekh, near Slobodka village, 12 km off the town of Braslav.
On the territory of the leisure base one can find a canteen, summerhouses, parking lot, lake beach and Russian bath. The base includes three cottages with single, double and three-bed with all conveniences available on the floor, and three summer cottages without conveniences.
Leisure base "Leoshky" is located 25 km off the town of Braslav, near the preserved lake of Northern Volos. The base consists of 6 cottages with different level of comfort, canteen, steam sauna and a parking lot.
The territory of the base is green. One can find there summerhouses and places for fire.
Leisure base "Zolovo" is located 25 km off the town of Braslav in a forest near the lake of Zolva. The base consists of 3 cottages with different level of comfort, steam sauna, canteen, mini-beach, summerhouses, traditional Belarusian hut with a Russian stove and a parking lot.
Maps of Minsk (karta Minska)
"Yunost", Health Resort, the Administrative Depa rtment of the President of the Republic of Belarus
223080, Belarus, Minsk Region, Minsk District, post office Ratomka
The Health Resort is located 25 km away from Minsk on the bank of the water storage surrounded by the picturesque forest.
Lodging: there are 2 well-equipped buildings. You can choose between single and double 1-room suites with WC-and-shower unit, and TV; double 2-room suites with WC-and-shower unit, TV, and fridge; 2-room lux suites with WC-and-bath unit, bidet, TV, refrigerator and electrical kettle. There are also chair beds for additional guests in 1-room suites.
Medical profile covers vascular heart and nervous systems diseases and diseases of the musculoskeletal system.
Treatment facilities include clinic-biochemical laboratory, inhalation equipment, equipment for ultrasound diagnostics, electrocardiography, Holter monitoring, aromatherapy, hydropathical establishment, gynecologist office with examination room, cosmetologist office, laser therapy, exercise therapy, magnetotherapy rooms, equipment for different types of massage, including "Nougat best" masseur, mechanical treatment room, phototherapy room, dentist's office, urology facilities, electrical mud treatment room, tanning room, Nauheim bath, rooms for phytotherapy and halo-therapy, SPA-capsule, butylated mineral water.
Infrastructure is composed of equipped beach, sports grounds, water sports complex, including SPA-center, gym and fitness center, saunas with the swimming pool, swimming-pool for children, Jacuzzi, bars, cafe, billiard-room, tennis-court, sports equipment rental center, shop center, library, conference hall, civic center, internet-cafe, Wi-Fi internet access, hairdressing saloon, nail bar, motor vessel trips, guided tours, attendant parking.
How to get there:you should get to Minsk by bus, train, air. Further, take bus #225 Minsk - health resort "Yunost".
Turist.by - gazeta The Minsk Times